Are you looking for rubber mulch in Iowa? If so, you have come to the right place!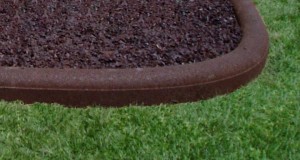 Rubber Safe Playgrounds LLC can help you with your next major project by delivering recycled mulch to your home, business or other location.
Our shredded mulch is available in several different rubber mulch colors, including black, redwood and green, as well as dark brown, uncoated black and blue.
The range of colors provides our customers with an opportunity to add an aesthetically pleasing dimension to their property, and have their mulch fit in seamlessly with the rest of the location's décor.
Little or no maintenance
Little or no replacement cost
Does not attract dogs or cats
Eliminates scrapes and scratches on knees and elbows
No odor
Please give us a call if you have any questions about our services or products, or visit our quote page for a free estimate!