Rubber Timbers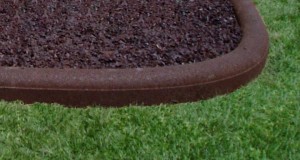 Timbers are the latest border system for landscaping and playgrounds. These 92″ long Timbers come in heights of 4" or 6".
With the flexibility of rubber, it can form to virtually any edge desired. The top of the Timber is rounded to provide extra safety when used around a playground.
Designed with engineered drainage ports so water does not pool in flower beds or playgrounds
Looks great with no maintenance for years to come
Made from 100% recycled rubber
Easy to install
Available in Earthtone, Redwood, Forest Green and Classic Black
---
Plastic Timbers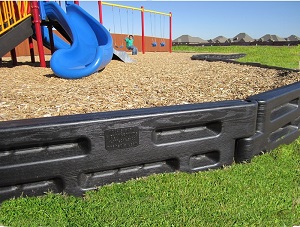 In addition to the Rubber Timbers above we offer either 8″ or 12″ Tall Plastic Border "Timber."
This plastic border timber is great for playgrounds & landscaping and makes a great alternative to our rubber timber.
48″ Long x 4″ Wide
Reversible – "Wood Grained" on one side and "Textured" on the other.
Included: Galvanized Steel Spike for a secure installation
---
Rubber Swing Mats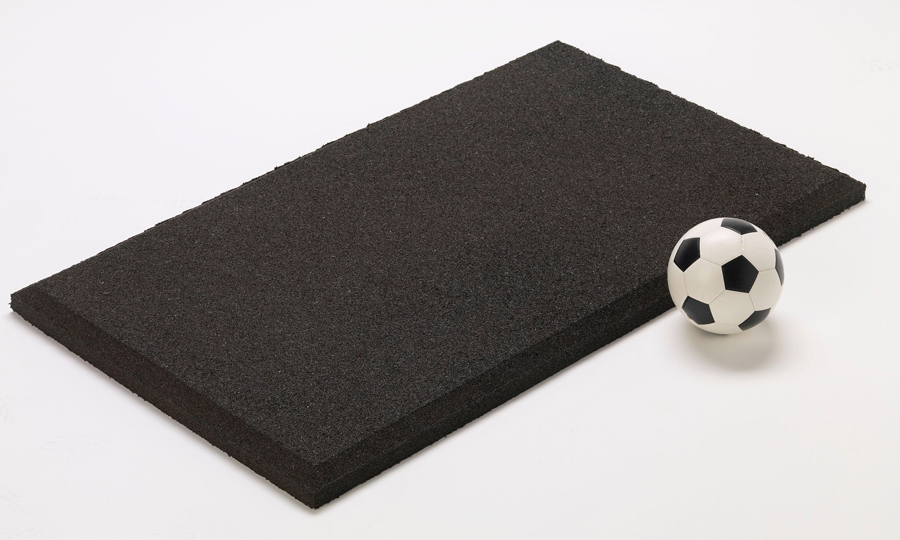 The longevity of our Rubber Swing Mats is second only to their versatility and functionality.
Made from 100% recycled rubber these durable 36" x 36" mats are two inches thick and feature a beveled edge to offer a clean and finished look.
One of their primary uses of Mats is below swings and slides in the playground where loose-sill mulch is typically kicked out by playful children.
These mats stay in place, keep children safer and greatly reduce ongoing maintenance.
Multiple mats can also create a backyard walkway, patio, ideal indoor surface for a home gym, or any application where a durable, non-slip surface is needed
Made from environmentally-friendly materials approved by the EPA
Coordinate or compliment existing IMC ground-cover
The most important part of running a daycare center or a school is safeguarding the children entrusted to your care. This is especially true during playtime when hard falls can lead to cuts, scrapes, and even broken bones.
Luckily, daycare centers and schools can provide superior protection to children by utilizing recycled rubber mats from Rubber Safe Playgrounds LLC. Our playground padding offers twice as much protection as other common playground surfaces, including wood chips, bark, and gravel.
The extra protection can help prevent some of those cuts and scrapes, and the padding is so nice that many of our clients have remarked, "it's like our children are playing on a mattress".
Please visit our benefits page to learn more about why our product is a prudent choice, or give us a call to talk to one of our representatives.