Rubber Safe Playgrounds LLC offers an extensive selection of rubber mulch for playgrounds.
Renowned for its many benefits, rubber mulch is ideal selection for equestrian facilities, playgrounds and other commercial needs. Additionally, thanks to rubber mulch's ability to insulate soil from heat, many homeowners prefer it to plant mulch.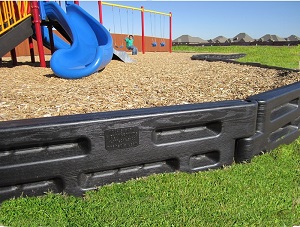 Rubber mulch is great for soil moisture, and does not absorb water during the distribution process to the soil.
Rubber playground surfaces are an ideal selection for schools, daycare centers and other play facilities, as they offer extra padding for children, are incredibly resilient, and don't need to be habitually replaced like other surfaces, such as sand and wood chips.
If you would like more information about our recycled tire mulch or want a free quote on a rubber playground for your school or daycare center in St. Louis, MO, please fill out our contact form.