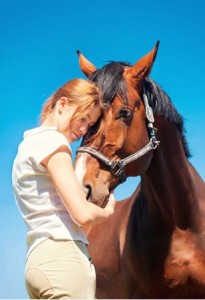 Rubber mulch is known for being the ideal option on playgrounds and flowerbeds, but did you know it is also a great base for horse pens and arenas too? It's true; rubber mulch can be advantageous for both you and your horses. Let's take a look at a few of those advantages below.
Prevent Injury to Animals
One of the primary reasons to consider rubber mulch in your equestrian areas is that it helps protect horses. As you can imagine, active horses put a great deal of stress on their bones, including their legs and hooves, so soft mulch can be a real lifesaver. This type of surface is also safer for horse riders should they fall onto the ground. It isn't hard imagine how much safer mulch is than hard dirt!
Easier for Horses to Do What They Do Best
Another advantage of rubber mulch is it creates a better surface for your horses to work with. Rather than having them run around on a hard surface, our mulch creates more secure footing so your horse can run and perform with additional confidence.
Lays Down Clean and Stays Clean
With a little help, rubber mulch is a piece of cake to lie down, and it looks great too. The beautiful thing about rubber mulch is that it continues to look good for years, which is a high contrast to the messiness of dirt and mud.
It's Easy to Maintain
Rubber mulch is nearly maintenance free, so it looks great without the extra effort. After the initial install, you just have to keep it clean, and the rubber material makes this a seamless process. If loose dirt is a problem, you can simply use a hose and wash it away. A leaf blower can easily remove larger debris. Sometimes too much sun can fade the mulch, but that problem that can be fixed with simple raking and mixing. When your arena is this easy to maintain, you can focus on what matters most: your horse and his or her training!
If you are ready to commit to adding rubber mulch to your horse arena, then look no further than Rubber Safe Playgrounds, the rubber mulch specialists. We are the leaders in rubber mulch, and we have everything you need to create a horse arena that will be the envy of the equestrian community. Contact us today to learn more.