Shredded rubber mulch has become more and more of a choice when creating or updating a playground for children.
This is for many reasons, mostly because it a better alternative to woodchips, bark or grass.
If you are not familiar with the popularity of shredded rubber mulch, we are here to help!
In this infographic below we have listed the benefits to shredded rubber mulch: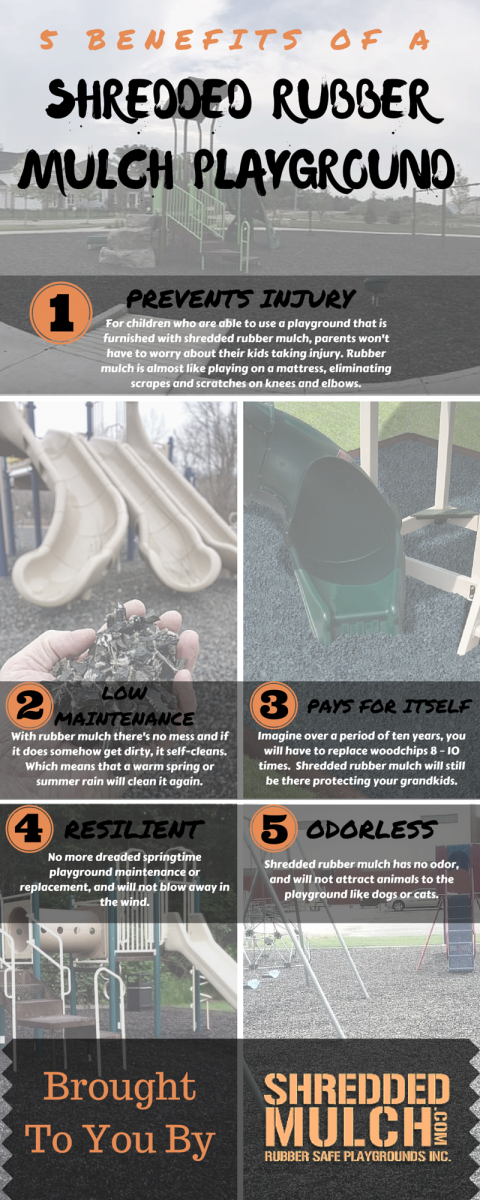 For more information on rubber mulch or any of the products and services we offer, please feel free to contact Rubber Safe Playgrounds at (630) 330-6589 today!