It is no secret that our children are our greatest asset, and that is why work hard to protect them at every chance that we get. While we keep a close eye on them when they eat and when they sleep, it is also important that we protect them while they do what they do best: play!
When it comes to the material covering the bases of our playgrounds, it is essential to choose a substance that is not only easy to maneuver, but one that can also aid in protecting our children if they fall – an activity that's a natural part of playing.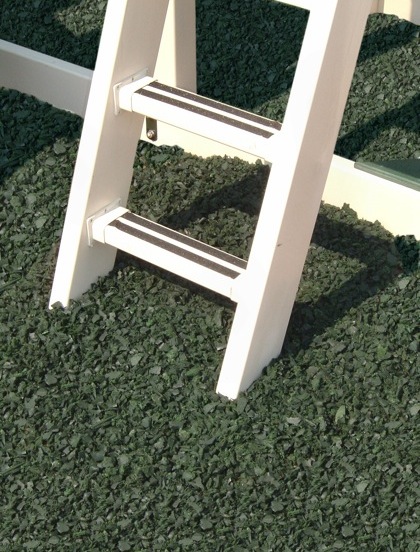 There are numerous available ground coverings that you can purchase for your playground – everything from double shredded bark to coarse sand and even medium gravel – but even with all of these options, there is no material that can protect your child in the case of a fall quite like rubber mulch.
As you will see on our rubber mulch fall height comparison chart, rubber mulch is beyond comparison when it comes to providing safety in a fall. For instance, sand is a commonly used playground material, but even having 6 inches of sand can only protect from a fall of up to 5 feet. Wood chips, another conventional material, also only protects against short distance falls as well.
Rubber mulch, however, can provide twice the amount of protection as these other substances. Using the same 6 inches of thickness, rubber mulch can protect children who fall from heights as tall as 14 feet!
If the idea of keeping your kids safe isn't enough motivation to have rubber mulch installed in your next play area, there are many other benefits to this miracle material. Most importantly, this mulch is clean and relatively maintenance free – all you need is a good rain storm to clean off any dirt.
With rubber mulch, you also don't need to worry about the common issues that phase sand and bark, such as it blowing away or decomposing. Best of all, this mulch pays for itself by very rarely needing to be replaced.
If you are interested in installing rubber mulch with your next project, look no further than Rubber Safe Playgrounds. We carry a range of rubber mulch varieties and a rainbow of colors, and we can provide plenty of great tips on how to install and maintain your mulch to make the most of your new investment. Give us a call today at 630-330-6589 to request a quote.